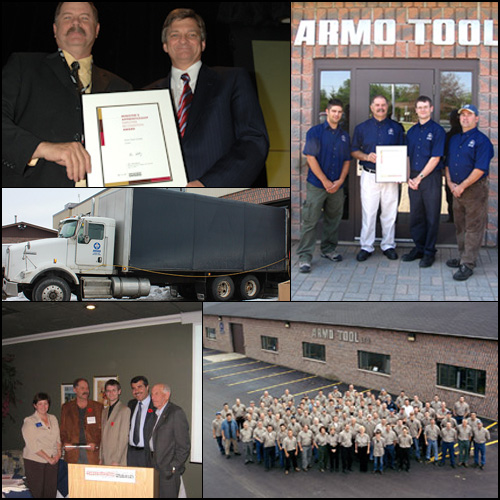 Welcome To Armo Tool
Solving complex problems and delivering reliable solutions efficiently.
Armo has been proudly building automation systems, tooling, progressive dies and custom automation over over 50 years. Based in London, Ontario Armo has two manufacturing facilities plus our contract manufacturing division, Abuma Manufacturing.
Harry Oliver,
CEO of Steeler Industrial
Why Partner with Armo?
Armo Tool is ready to take your unique challenge and turn it into a success. Our over 50 year history of building long-term relationships with manufacturing companies throughout North America is based on a focus on service and repeatable quality.
WHAT OUR CLIENTS ARE SAYING
Defence Construction Canada
" SCG continues to provide outstanding service and excellent technical ability for various projects from small to large scope. Most importantly SCG strives to understand overall project objectives and offer practical and effective solutions. Their commitment to delivering exceptional service is evident in every task they take on. "
Defence Construction Canada
" For over 10 years working with SCG Industries on environmental contaminated sites they have continuously demonstrated excellent technical ability while ensuring superior customer service. Their collaborative approach and real time flexibility in adapting to changing conditions has contributed to the success of many project goals. "
Defence Construction Canada
" During the time I have worked with SCG on this project, I have found Mike Campbell and his team to be highly knowledgeable and results-driven. Based on preliminary pilot testing and a strong understanding of subsurface. conditions, in particular fractured bedrock environments. ased on their work on this project. "
Looking for a reliable &
stable partner?
If you are looking for a partner that can help you increase profits, can save you money, reduce your cycle times and deliver products and services that will make your manufacturing task easier, contact us at Armo.
Grow Your Career
with Armo
At Armo we have always known that our people are the core of our success. Because we place the utmost value on the skills and dedication of our employees, many of them have been with us for many years and even decades.